Order T&B Petroleum
Only U$ 25.00
CLICK HERE TO ORDER
Check the latest edition
Feb | 2021 | N° 40
Login
Hello
Guest
! Welcome to our site.
Rio Pipeline
"We opted for the 100% digital format, so as not to lose tradition", says the Chairman of Rio Pipeline
09/03/2021 | 14h35
Held since 1997, the Rio Pipeline Conference & Exhibition reaches its 13th edition with news: it debuts an unprecedented format – 100% online – precisely to maintain the tradition that consolidated it as the largest event in the international pipeline community in Brazil.
Due to the risks posed by the Covid-19 pandemic, the event will be divided into two stages: between 9 and 11 November 2021, in digital format, and in August 2023, in the face-to-face model. As of September 9, interested parties will be able to register for the digital event with promotional values.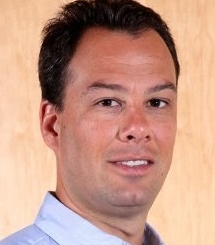 Read an interview with Idarilho Nascimento, Institutional Relations Director at Tenaris and Chair of the Rio Pipeline Organizing Committee, about the prospects for the conference.
Rio Pipeline will make its debut in digital format. What motivated the decision to keep the event in this current scenario?
IN: The conference started in 1997 and has a very strong brand, not only nationally, but also internationally. This international presence has always been a distinguishing feature of Rio Pipeline. After a lot of discussion about the pandemic, from the moment we are living, we think it is better to carry it out so as not to lose all these 24 years of events, preserving safety, the event's brand and also a commitment to the players in the sector.
We also have a partnership with the International Pipeline Conference in Calgary, Canada. In odd years, the event takes place in Brazil and, in even ones, in Canada. Not holding the Rio Pipeline, which is biannual, in 2021 and leaving it for 2022 would still bring an agenda conflict with our partner. So, after all these discussions, we opted for this 100% digital format, in order to keep the event in odd years and also not lose this tradition and partnership with Calgary.
What can the public expect from discussions in this new format?
IN: Precisely because we changed this format and it happened very quickly, we had to make a series of adaptations. Rio Pipeline, by tradition, has always had its technical work very present. It's a technical conference. The name already says: Rio Pipeline Conference. So, these technical themes have always had a very strong presence at Rio Pipeline. This year, precisely due to the short time, we will not have the call for papers. We will maintain a technical conference, but mixed with other panels, with content focused on business, regulatory, offshore, energy transition, new technologies and applications, integrity, etc. All of this will complement the technical lectures, which will also continue to exist.
The 13th edition of Rio Pipeline will be divided into two moments: the digital event, in November 2021, and the physical event, in 2023. How will these two events talk and complement each other?
IN: In 2023, we hope that this pandemic will be over and, until then, that it can return to the face-to-face model, because, along with the conference, which is the heart of Rio Pipeline, the fair was held in parallel with the exhibitors and the large companies in the sector – whether they are oil and gas producers, sector suppliers or technology companies -. The entire sector participated in person with booths, exhibiting and meeting in meetings. This face-to-face contact is important. So, I think the main differential from 2021 to 2023 is two. The fair will once again be on-site. And then the conference with the call for papers, which we have always received massively in previous editions. For you to have an idea of the presence in recent editions, we had an average of around 22, 23, 24 countries participating in the events. So, it really is a fair with an international reach.
Could you talk better about the choice of the issue's motto: "Knowledge and energy for a new market"?
IN: We are going through a moment of great transformation in the world and in our sector mainly. The energy transition and the commitments made by different companies in the sector to reduce their carbon emissions are examples of this. We even see companies changing their brands, their names and also their energy producing sources in order to have a cleaner matrix. It is a time when the world has been undergoing changes. And this creates a huge need for adaptation. So, we have this energy part with this new market that is emerging and, with that, many opportunities.
When we talk about knowledge, it's how we manage to engage, together with industry, the whole conceptual part of the university, research centers, young people who graduate from universities and how to attract them to these sectors, whether oil or gas , energy and, mainly, of pipelines, because Rio Pipeline is an event that speaks specifically about pipelines – from different sectors. How did we manage to develop people, bring young graduated professionals to this sector, maintaining this attractiveness.
Font: T&B Petroleum/Press Office IBP
Your E-mail:
Friend's Name:
Friend's E-mail:
Comment:
Send
Your Name: