Order T&B Petroleum
Only U$ 25.00
CLICK HERE TO ORDER
Check the latest edition
Feb | 2021 | N° 40
Login
Hello
Guest
! Welcome to our site.
Campaign
Ocyan launches campaign "Vaccine: the shortest and safest way"
02/19/2021 | 14h00
Roberto Bischoff, CEO of Ocyan
Just over a month after the start of vaccination in Brazil and almost a year after the social distance imposed on the country by the COVID epidemic19, this week Ocyan launches the campaign 'Vaccine: the shortest and safest way', an awareness campaign of its audiences in defense of vaccination against Covid-19. The initiative will feature web series, informative lives with experts and podcasts.
"In the face of so much information and misinformation, companies need to assume a role of social responsibility and promote relevant and correct content for their audiences. We are committed to society, a value that needs to be put into practice even more forcefully at this moment ", reinforces Roberto Bischoff (photo), CEO of Ocyan -" In the current scenario, offering quality information about immunization against Covid -19 is a service to the population ", he adds.
The video series will feature real characters who will talk about how social detachment required the forced removal of relatives and close friends; like the offshore workers who, as much as they were used to confinement on board the vessels, also saw the distancing on land as a great and new challenge.
The campaign also foresees a series of free lives open to the public that will count on the participation of specialists in science and immunization against the new Coronavirus, in addition to podcasts for those who prefer to consume the content via streaming later. "In all contexts, the vaccine accelerates the return to normality, being the shortest and safest way to do so", concludes Bischoff.
Click below and watch the first video (in Portuguese) of the series.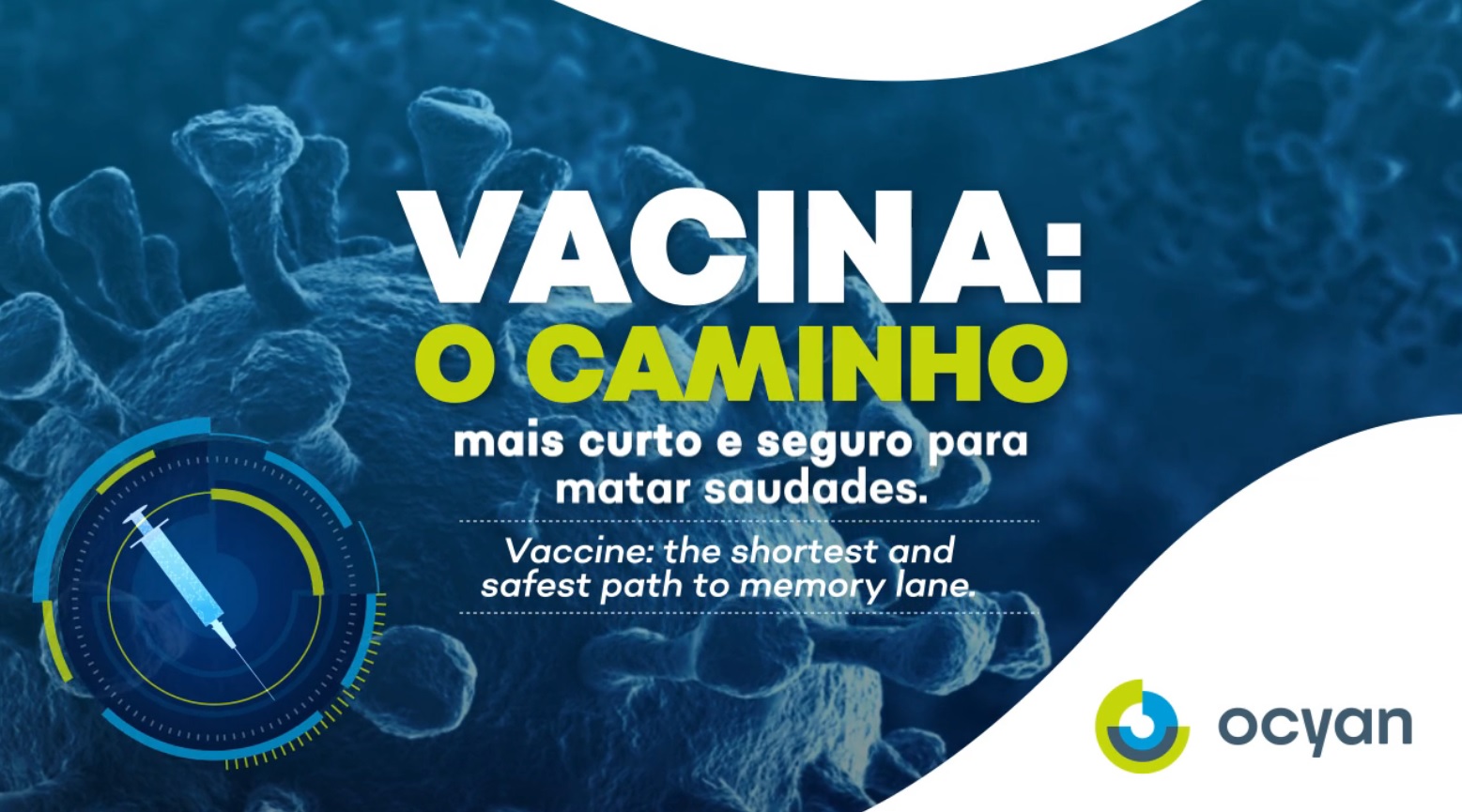 Font: T&B Petroleum/Press Office
Your E-mail:
Friend's Name:
Friend's E-mail:
Comment:
Send
Your Name: