Order T&B Petroleum
Only U$ 25.00
CLICK HERE TO ORDER
Check the latest edition
Feb | 2021 | N° 40
Login
Hello
Guest
! Welcome to our site.
OTC 2022
Firjan is present at the Brazilian Pavilion at OTC 2022
05/04/2022 | 18h42
Divulgation
The Federation of Industries of Rio de Janeiro (Firjan) was present at the opening of the Offshore Technology Conference – OTC 2022, the largest offshore fair in the world, in Houston, United States. The Federation plus Firjan SENAI and Firjan SESI are present at the ONIP (National Organization of the Oil Industry) stand, in the Brazil Pavilion, organized by ApexBrasil.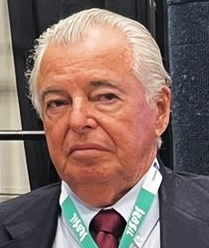 In a press conference, organized by ApexBrasil for international journalists, the vice president of Firjan, Raul Sanson, highlighted that the state of Rio de Janeiro is the oil and gas capital in Brazil. "Not only do we have the main companies installed there, but it is also in the state of Rio de Janeiro that the main offshore opportunities are located, with more than 60 billion dollars in projects under development", stated Sanson.
The investment forecast and the new oil and gas auctions in Brazil are factors that help to explain the optimism prevailing this year at the fair this year. "What we've heard here is that Brazil, again, is the hotspot. This year's fair is about to resume. Brazil has a very strong and outstanding presence. The Brazilian pavilion has twice the area compared to past editions", said the manager of Oil, Gas and Naval at Firjan, Karine Fragoso.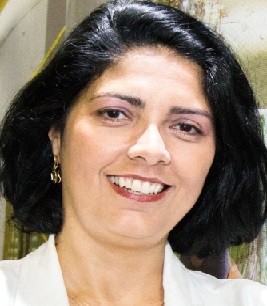 According to her, Brazilians are in large numbers at the fair, with small companies, large companies, operators and institutions. "It is a collective effort to present a Brazil that is doing its homework, preparing the bases for a healthier business environment", added Karine.
Energy transition
In a meeting with the new Consul General of Brazil in Houston, Maria Izabel, the delegation from Rio de Janeiro explained the state's potential, perspectives and made itself available to strengthen the relationship between the cities of Rio and Houston. The energy transition agenda is a major topic at the fair. Rafael Chaves, director of Institutional Relations and Sustainability at Petrobras, highlighted that if a pre-salt barrel were produced in the world, it would emit 70% more carbon, highlighting the national expertise.
With more than half of the congress focused on new energy and decarbonization topics, Brazil represents a competitive advantage through its highly renewable energy matrix and strong investment in the development of technological solutions.
Font: T&B Petroleum/Press Office Firjan
Your E-mail:
Friend's Name:
Friend's E-mail:
Comment:
Send
Your Name: