Order T&B Petroleum
Only U$ 25.00
CLICK HERE TO ORDER
Check the latest edition
Feb | 2021 | N° 40
Login
Hello
Guest
! Welcome to our site.
Business
Enel Brasil and Eneva sign a purchase and sale agreement for Central Geradora Térmica Fortaleza (CGTF)
06/10/2022 | 16h32
Divulgation
Enel Brasil, as seller, and Eneva, as buyer, signed a purchase and sale agreement for 100% of Central Geradora Térmica Fortaleza (CGTF – TermoFortaleza), a combined-cycle gas and steam power plant. The transaction price, to be paid at the closing of the agreement, is R$467 million, corresponding to an enterprise value of approximately R$431 million. The operation also provides for contingent payments for the future rehiring of the plant, which can reach up to R$97 million.
The transaction is in line with the Enel Group's commitment to zero emissions by 2040 and Enel's plan to triple its global renewable capacity by 2030. Enel is globally replacing its thermal generation park with new renewable capacity, in addition to leveraging the hybridization of renewables with storage solutions.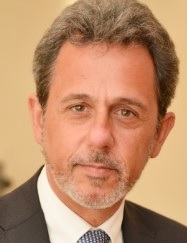 According to Nicola Cotugno, Enel's Country Manager in Brazil, "Brazil is considered one of the priority countries in this process, playing an important role in the Group's strategy. The company's installed capacity and generation portfolio in the country will reach an important milestone, becoming 100% renewable. We will continue to invest in the clean energy market in the country, developing and managing new solar, wind and hybrid plants through Enel Green Power Brasil" .
Completion of the sale is expected to take place in the third quarter of 2022, subject to certain conditions precedent, including approval by Enel Brasil, the Board of Directors of its shareholders and the Brazilian antitrust authority, CADE. The final amount is subject to adjustments in accordance with standard market practice for this type of transaction.
CGTF is part of the Pecém Industrial and Port Complex, located in a strategic region for the growth of the State of Ceará. The plant has one of the most modern technologies in thermal generation in the country, producing energy in a combined cycle of gas and steam. With a generation capacity of 327 MW, it has 1.2 km of high voltage transmission line (230 kV).
In Brazil, the Enel Group has a total renewable installed capacity of 4.7 GW, of which more than 2.2 GW are wind power, around 1.2 GW solar and around 1.3 GW hydro.
Font: T&B Petroleum/Press Office
Your E-mail:
Friend's Name:
Friend's E-mail:
Comment:
Send
Your Name: