Order T&B Petroleum
Only U$ 25.00
CLICK HERE TO ORDER
Check the latest edition
Apr | 2017 | N° 38
Login
Hello
Guest
! Welcome to our site.
"It may seem odd to announce the opening of a new office when much of the world and the UK is restricted to working from home due to the COVID-19 outbreak. However, this is part of our long-term plan given the rapid growth of our rig services. It also allows us to be closer to all our clients based in the North East as we further develop our offerings of expertise to the P&I, H&M, legal and renewables markets," says Mark Lomas, Regional Managing Director for Europe and Africa at AqualisBraemar.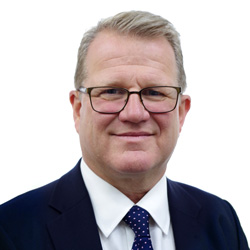 "We will deal with the current challenges facing the industry due to the COVID-19 virus and oil prices, but we owe it to our clients, employees and shareholders to also remain focused on our long-term plans," Lomas adds.
AqualisBraemar's new office is located within "The Quadrus" office complex in Boldon Business Park, close to the commercial centres of Newcastle and Sunderland and with easy access to the Port of Tyne, Port of Sunderland, Port of Wear and Port of Blyth.
The office will provide a worldwide focal point for AqualisBraemar's rig inspection services and provide specialist technical support for AqualisBraemar's other marine work across the UK, Europe and Africa regions.
"We have seen a significant increase in rig inspection work coming through our global network during the last six months. It has always been our intention to have an office in this particular region and the rapid increase in clients and confirmed contracts means that this is now possible. It also allows us to accommodate the additional number of experienced high-quality technical staff that we are attracting. The North East of England has always been a hotbed of offshore engineering talent and we aim to tap further into this," says Steven Lee, director of rig inspection services at AqualisBraemar.
AqualisBraemar provides a wide range of inspection services, including the development and execution of bespoke rig inspection and acceptance programmes for drillships, semi-submersibles and jack-up rigs of all generation types.
In addition, the team provides more focussed and bespoke rig inspections to meet clients' exact requirements, such as well control, dynamic positioning or integrated control management system inspections.
About AqualisBraemar ASA
AqualisBraemar ASA (OSE: Aqua) offers independent consultancy services to the offshore energy (oil & gas and renewables), shipping and insurance industries. The group employs specialist engineers, naval architects, master mariners, loss adjusters and technical consultants in 33 countries worldwide. AqualisBraemar ASA operates under three brands:
• AqualisBraemar: a leading adjusting, marine and offshore consultancy to the energy, shipping and insurance industries.
• AqualisBraemar Yacht Services: a specialised marine consultant to the superyacht market.
• OWC: an independent technical advisor, engineering and project management consultancy to the offshore renewables sector
Font: Press Release
Your E-mail:
Friend's Name:
Friend's E-mail:
Comment:
Send
Your Name: