Order T&B Petroleum
Only U$ 25.00
CLICK HERE TO ORDER
Check the latest edition
Apr | 2017 | N° 38
Login
Hello
Guest
! Welcome to our site.
Petrobras Agency
Today, August 28, Petrobras initiated the opportunity disclosure stage (teasers) related to the full sale of its exploration, development and production rights in three sets of onshore fields, totaling 50 concessions, located in the states of Rio Grande do Norte and Bahia, as shown in the table below.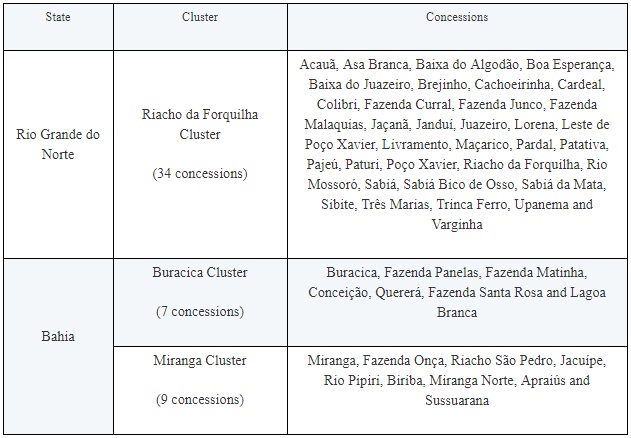 Petrobras' share of these fields' average oil and natural gas production in 2016 was 20,400 barrels of oil equivalent per day.
Petrobras is the operator and 100% owner of all the above concessions, except for the Cardeal and Colibri fields, in which the company holds a 50% stake and PARTEX is the operator and 50% owner, and the Sabiá da Mata and Sabiá Bico-de-Osso fields, in which the company owns 70% and the operator and 30% owner is SONANGOL.
Font: Petrobras Agency
Your E-mail:
Friend's Name:
Friend's E-mail:
Comment:
Send
Your Name: